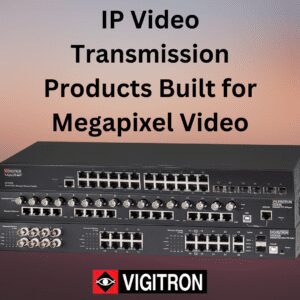 With over 25 years of experience in design and manufacturing of networking equipment, Vigitron provides you with the widest range of IP/PoE transmission and networking solutions for the most demanding applications.

Vigitron is a one-stop source with a wide range of products covering virtually any size security network requirements. We offer product choices for various network applications and reduce the potential for time-consuming and costly finger-pointing between different network equipment providers.
Vigitron offers more than just products. Vigitron provides a wide range of free technical services. Our Design Center experienced engineers will work with you to evaluate your network requirements and provide optimized solutions specific to your application for the most reliable and best performance.
With a wide range of our products, often we can provide multiple solutions allowing you to make the best choice.


Free – No Obligation Design
Click HERE
Vigitron Product Guide
Click HERE